First Commercial Firefighting Robot Sold in the U.S.
Thermite robotic firefighters are one of the most capable, durable firefighting robots on the market. Designed to mitigate life-threatening situations, these tools provide fire suppression, situational awareness and intelligence gathering to first responders. Operated by remote belly-pack controllers, users are provided a real-time video feed allowing them to traverse hazardous terrain and push obstacles from their path while withstanding extreme elements. Thermite robotic firefighters are critical to have on your side in high risk, dangerous environments.
Choose a Section
Thermite® RS1

Thermite® RS3
Thermite® RS1
Thermite® RS3
Unsurpassed Mobility with Maximum Standoff
Versatility and strength define the Thermite RS1. Leveraging its unsurpassed mobility and agility, the Thermite RS1 easily maneuvers through tight areas while providing operators with situational awareness through video feedback on its remote belly-pack controller. Once positioned, the RS1 has the capability to output 1,250 gpm at 200 psi - gaining every advantage against the fire.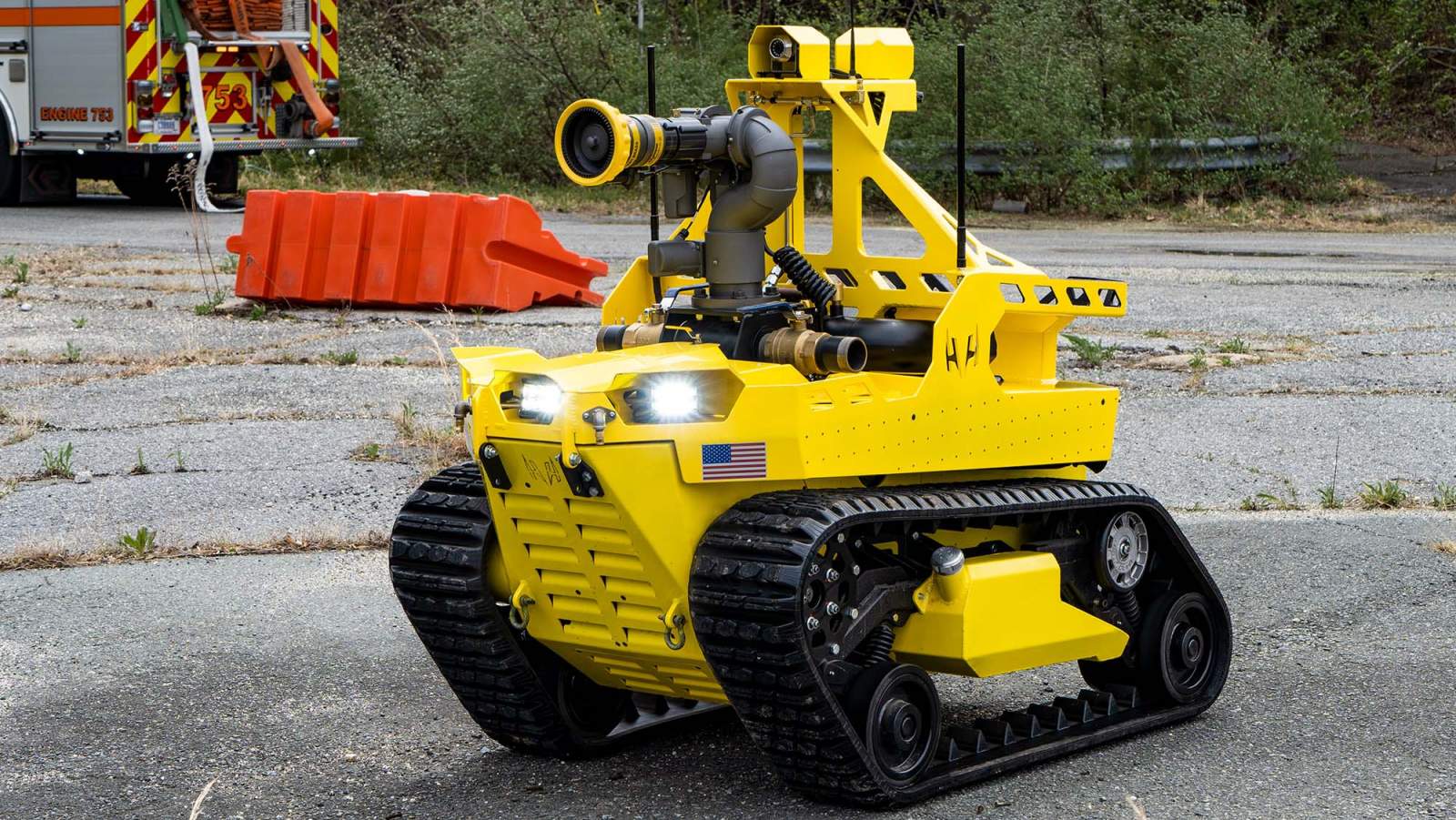 Capable of outputting 2,500 gpm flow rate
With a high output of 2,500 gallons per minute, the Thermite RS3 has the power to fight your battles. The RS3's modular design and wider stance allow operators to incorporate additional equipment, including a plow assembly, foam tank and positive pressure ventilation (PPV) ventilator. With strength to push vehicles from its path and pull up to 8,000 lb, the RS3 has you covered in any situation.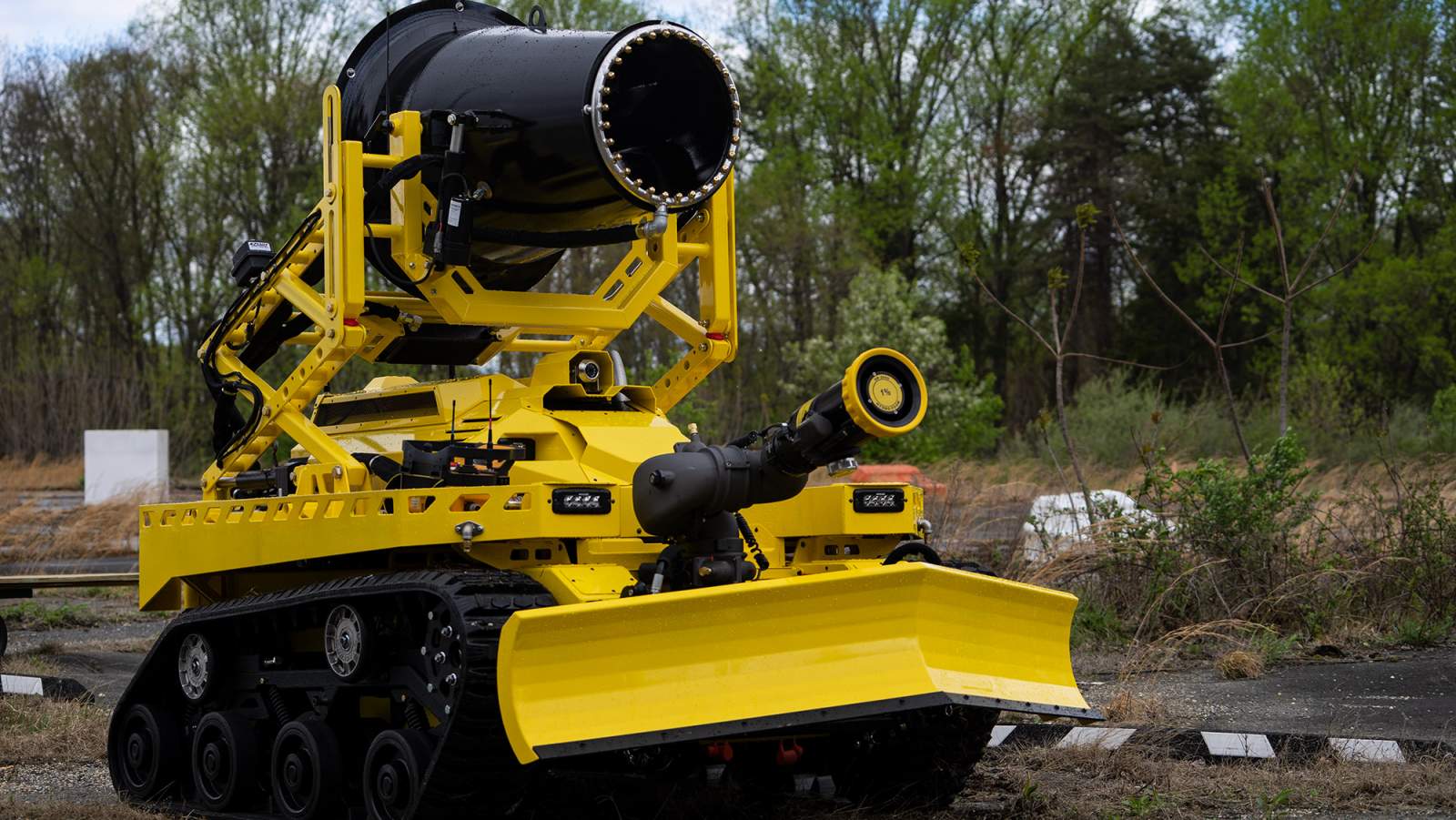 Our optional attachments allow users to customize their Thermite RS3 to meet their multi-mission capability needs. Below are the current RS3 attachment options:
Plow assembly
Positive pressure ventilation (PPV) ventilator
Compressed air foam (CAF) system
Foam tank
|   | Thermite® RS1 | Thermite® RS3 |
| --- | --- | --- |
| Flow | 1,250 gpm | 2,500 gpm |
| Length | 77.25 in | 120 in |
| Width | 44 in | 65.6 in |
| Height | 64 in | 64.5 in |
| Weight | 1,600 lb | 3,500* depending on attachments |
| Engine | 24 HP Kohler KDW1003 | 36.8 HP Yanmar 3TNV88C |
| Winch | 5,000 lb | 8,000 lb |
| Range | 300-500 m | 300-500 m |
| Speed | 6 mph | 8 mph |