Celebrating Those Creating Tomorrow's Technologies
At Textron Systems, our engineers push themselves daily to rapidly evolve current technologies and meet our customers' future needs. As part of our team, they are innovators, thinkers and doers, creating the solutions our customers count on to accomplish their missions.
Throughout Engineering Week, check back with us as we highlight engineers from across our family of brands, including Textron Systems, Howe & Howe, TRU Simulation + Training and LycomingTM. Join us as we celebrate the groundbreaking work they do to support our customers with disruptive solutions to a complex world.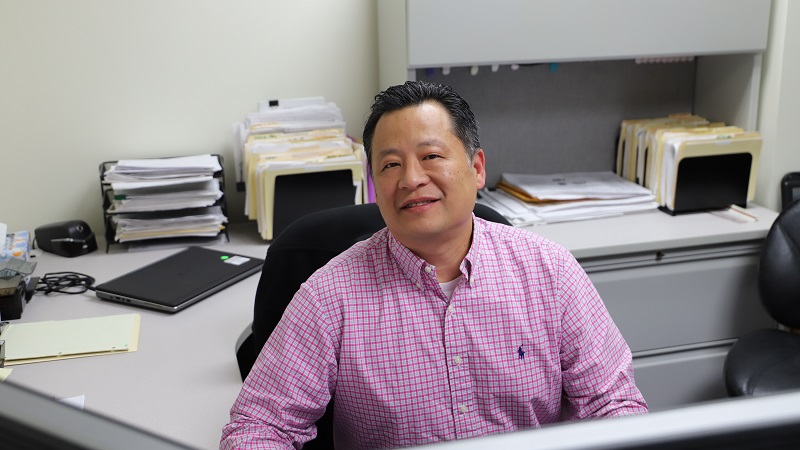 David – Electrical Engineering Manager, Textron Systems
A drive to problem-solve and understand how things were made contributed to David's decision to pursue engineering. When asked what challenges him most in his role, he shared, "Overcoming obstacles – it's important to remember to be patient, as the end result will be very rewarding." To ensure he and his team are creating the right solutions that will provide the customer with the best product, David firmly believes in receiving feedback straight from the source. "We are always listening to and participating in customer feedback," he shared. "By collaborating with them directly, we are able to see the need from their point of view and assure them we are there every step of the way."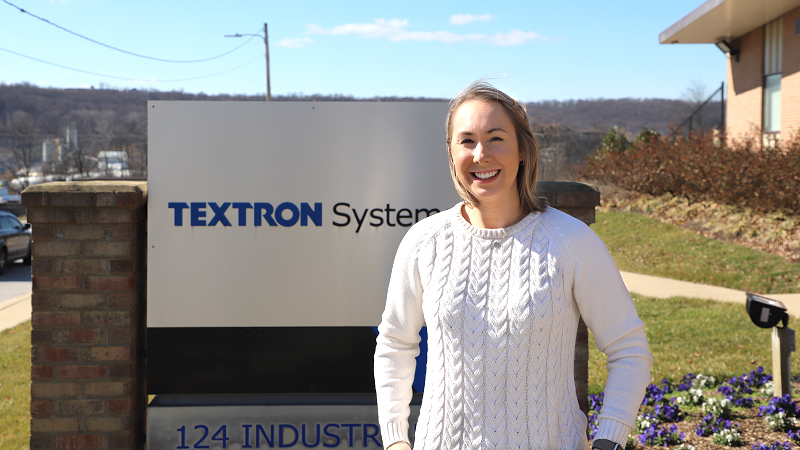 Alyssa – Systems Engineer, Textron Systems
As an experienced systems engineer, Alyssa knows the importance of customer service and building trust to ensure continued collaboration. "I have a great relationship with our customers which really helps when working through issues, coming up with a fix or a new feature," she shared. "They've learned to trust what the team is doing, giving us more freedom to complete trade studies and present paths forward we believe are best." When asked what advice she would offer to future engineers, she said, "While you may have a solid solution or design, remember that it may not be the best overall option after collaborating with your colleagues; everyone's ideas can come together to create the optimal solution for the product and customer."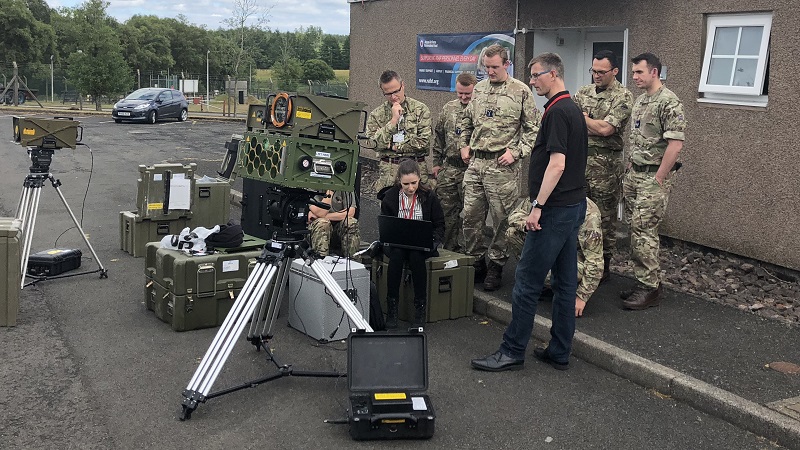 Esther – Electronics Engineer, Textron Systems
Though Esther joined Textron Systems' United Kingdom team after an apprenticeship, she continues to value continuous learning opportunities and applying them to her current role. "Because every project is different, new design solutions are always required," she shared. "This means that new learning is always needed to solve problems and determine the most effective design solutions." In her final year of earning her graduate degree in Engineering Studies, she relies on her colleagues to continue to push her to apply what she's learning to advance her skillset. "Being part of an experienced and talented team has inspired me to consider how I can contribute to both new designs and the continuous evolution of existing designs using new technologies," she said.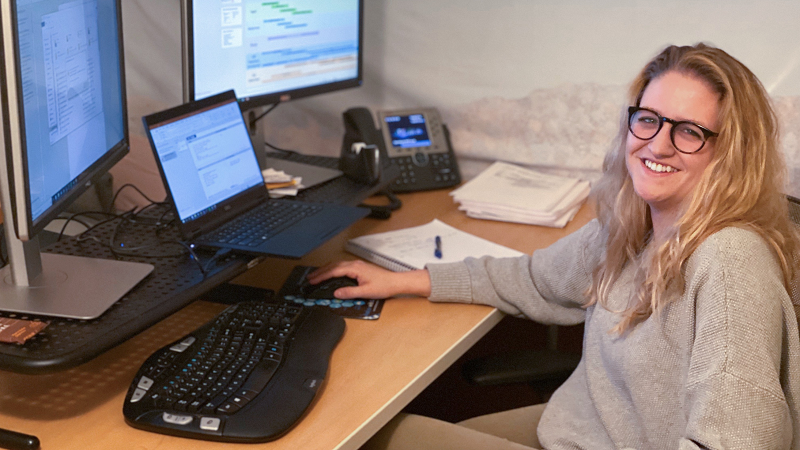 Kiley – Systems Engineer, Textron Systems
An inherent problem-solver, Kiley pursued engineering to directly affect a product's functionality for customers, providing them the needed capabilities to accomplish their missions. "I wanted to create solutions that would have a tangible impact on the end user and their task," she said. As part of her current role, Kiley has worked with colleagues on internal research and development (IRAD) projects, a stretch opportunity that has allowed her to explore the art of the possible. "Our team has been empowered to research new technologies, helping our products remain on the cutting edge," she shared. Kiley continues to support our customers through development of future solutions.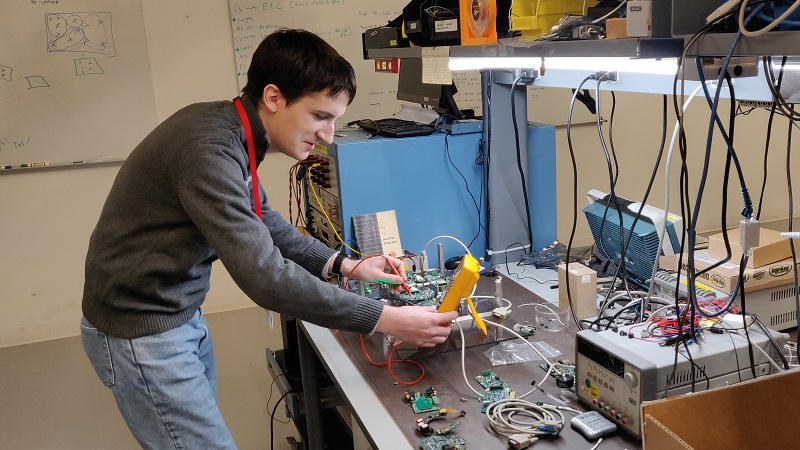 Ethan – Sr. Software Engineering Lead, Textron Systems
As someone who enjoys building and creating solutions, Ethan knew a career in engineering would provide ample opportunity to innovate and experiment with up-and-coming technologies. However, he knows how challenging it can be to get a solution ready for the customer. "There will be times where you'll have problems with your technology that don't make sense," he shared. "You'll have to dig deep into your knowledge and reach out to your teammates to find the fix." It's through these experiences at Textron Systems that Ethan has found the biggest growth. "The hands-on opportunities and breadth of experience have been key to enhancing my skillset," he said. "I have seen a project move through every stage, from idea to deployment, and been exposed to many different types of technologies."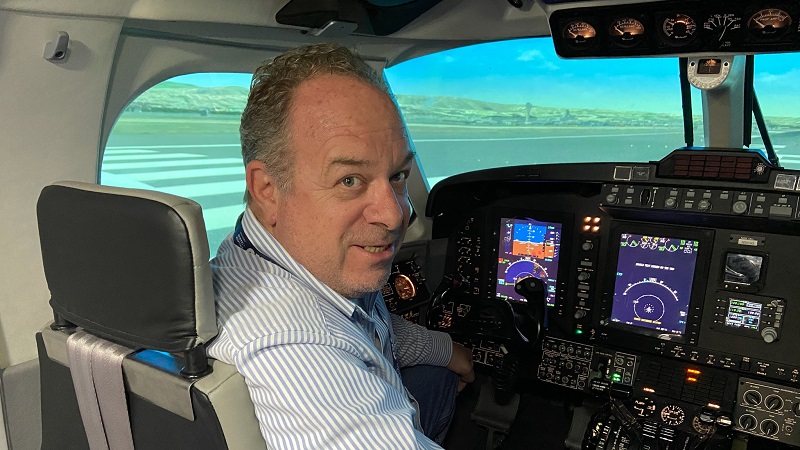 Steve – Software Engineer, TRU Simulation + Training
As a software engineer for TRU Simulation + Training, Steve knows the importance and challenge of staying on the cutting-edge of technology to provide the best product possible to customers. One way is to gain valuable knowledge from our interns and early-career colleagues. "Continuous learning is key to an engineer," he stated. "Through mentoring those just beginning their careers, I'm able to glean fresh insights into product issues and new technologies." As a long-time mentor to junior professionals, Steve offers strong motivation to keep working hard through challenging tasks, "Learn from your mistakes – they're an opportunity grow as an engineer and build your skillset."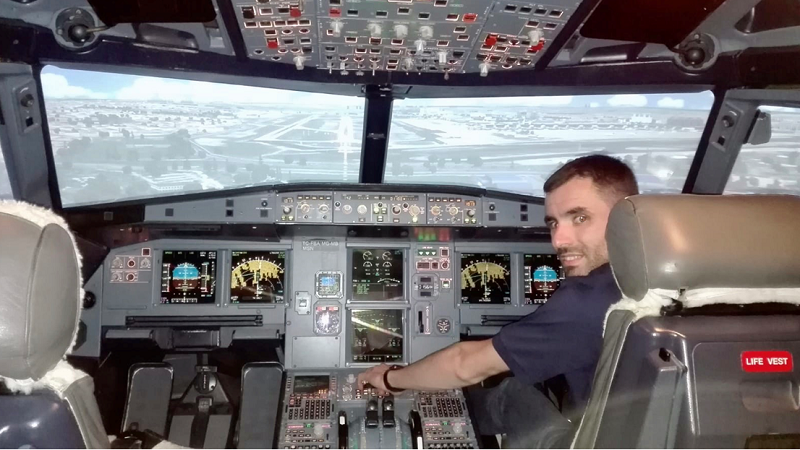 Mickaël – Technical Support Engineer, TRU Simulation + Training
Since joining the TRU Simulation + Training team in 2019, Mickaël has acted as a key touchpoint for customers, lending a listening ear and providing technical solutions. "As part of the customer support team, I have assisted onsite with several different products and worked closely with customers to provide the needed fix," he shared. When asked how his role continues to expand his skillset, Mickaël said, "When I'm unsure of the correct solution, I am able to reach out to my team for further help, allowing me to grow my product and customer knowledge." Mickaël continues to support our TRU team in France, providing essential customer service worldwide.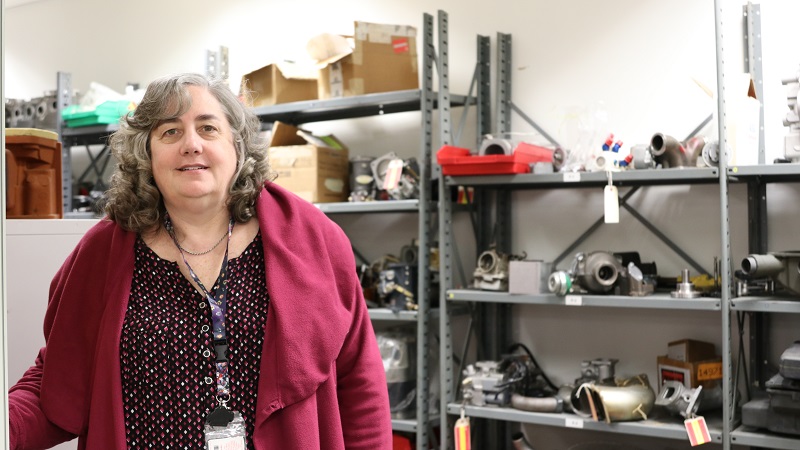 Marian – TC ODA Administrator, Lycoming Engines
As an experienced member of the Lycoming Engines team, Marian knows the importance of collaborating with both colleagues and the customer to reach a mutually beneficial solution. "If you understand the business objective, what capabilities the customer needs from the product and how they plan to use it, there may be simple things you and your team can do to make their customer experience an excellent one," she stated. While Marian notes collaboration is key, she also recommends staying open to fresh ideas and new insights from those on the team. "Many times, incorporating ideas from those around you leads to an even better solution in the long-run."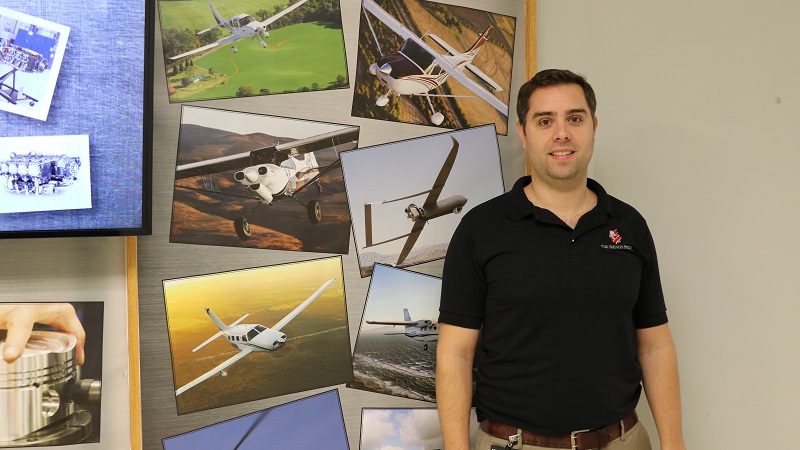 Mike – Sr. Manager Test Engineering, Lycoming Engines
A long-time lover of all things mechanical, Mike grew up looking forward to working as an engineer. Only after joining Lycoming Engines did Mike realize the full scope of learning opportunities available to those in the function. "Right off the bat, I was participating in and leading substantial projects for the company," shared Mike. "Luckily, my manager provided a lot of mentorship to guide me through the learning curve." When asked how his role continues to push him to consider new ideas, he said, "Being a part of Textron, we are able to work with other business units to use different technologies to proactively create the best customer solution." Today, Mike leads a team of test engineers and the Advanced Technology Center to provide the best possible products and experience to our customers.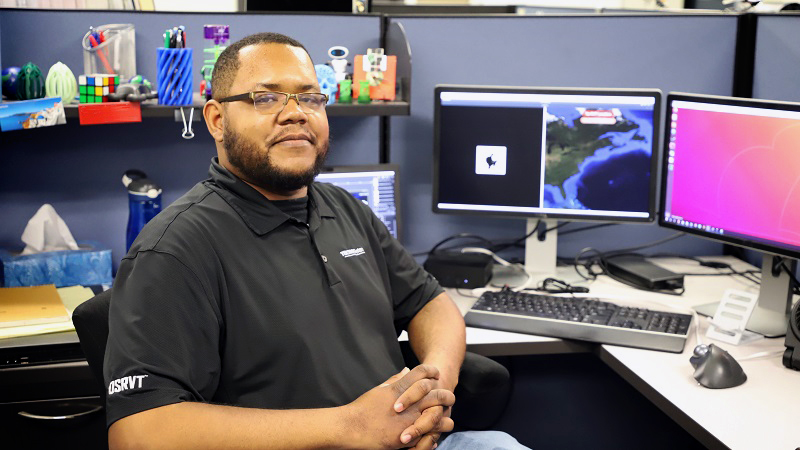 Gene – Software Engineer, Textron Systems
Since childhood, Gene has been interested in taking things apart to see how they work, leading him to pursue degrees in Computer and Software Engineering. As a member of the Textron Systems team, Gene has created technologies for our customers and worked with them to gather feedback on needed product improvements. "Working with customers has definitely impacted my work," he said. "After realizing a need for additional user interface elements through customer feedback, the team quickly developed a solution that could be deployed where needed," he said. Gene continues to support our customers through creative problem-solving and product development.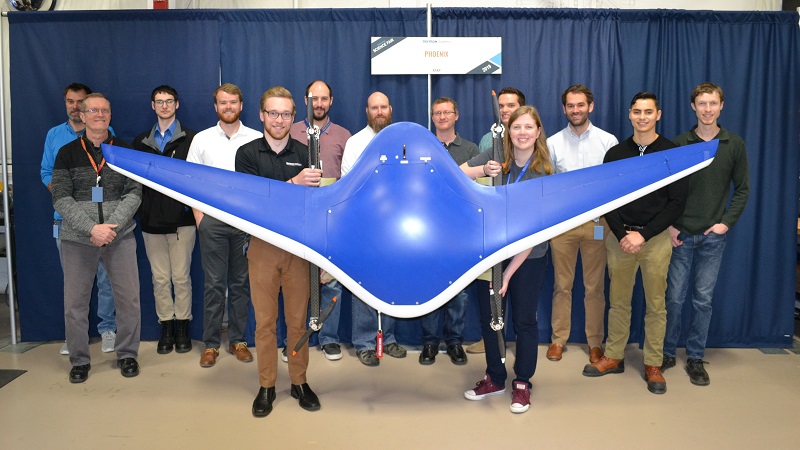 Megan – Electrical Engineer, Textron Systems 
When asked what she loved most about being an engineer, Megan's answer was simple: problem solving. Megan enjoys coming up with creative solutions to complex problems by collaborating with her team and pulling from previous experiences. Throughout her career at Textron Systems, Megan has had the chance to work on several programs in various stages of their life cycles, providing a holistic professional experience. "Due to these opportunities, I can now manage a technical data package, develop troubleshooting techniques, and work directly with our customer in various forums." Megan continues to work with her teammates to provide key insights into next-level unmanned aircraft systems.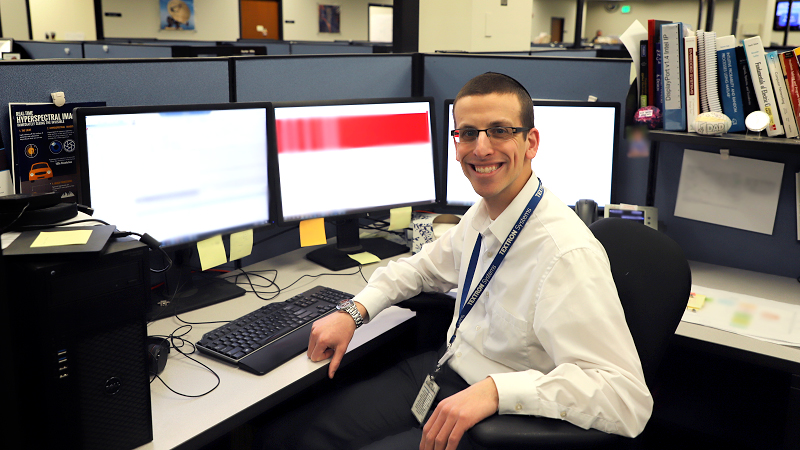 Daniel – Electrical Engineer, Textron Systems
Originally joining Textron Systems as a summer intern, Daniel has made a lasting impact on the team spanning several programs and a variety of roles. "I have been involved in challenging design tasks and had access to senior engineering staff for support," he stated. "The fast paced, diverse projects I have been a part of have greatly expanded my skillset." However, Daniel notes the learning never stops, saying, "Being an engineer requires lifelong learning; the work I have been involved with at Textron Systems has always leveraged new technologies and required me to pick up skills in new areas."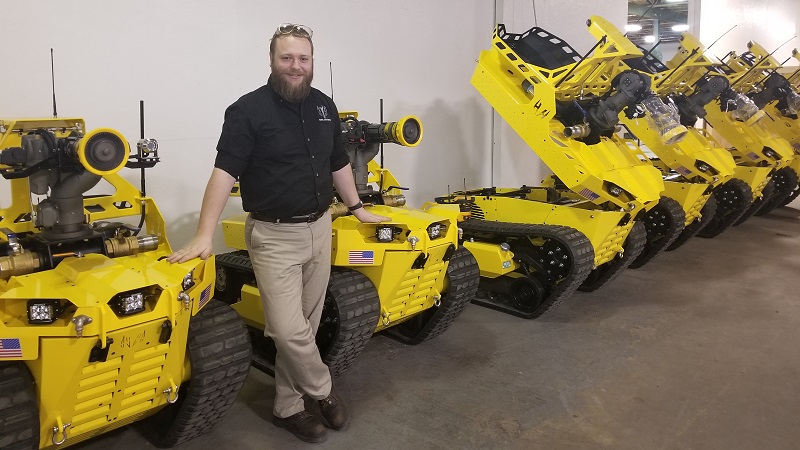 Forrest – Engineer, Howe & Howe
As an engineer at Howe & Howe, Forrest is no stranger to taking innovative ideas from inception to final design. By working day-in and day-out with groundbreaking technology like ThermiteTM and RIPSAW® M5, he's learned the value in crafting designs from the ground-up to provide a total solution for the customer. However, he does note its challenges. "Of all the challenges I face every day, the most difficult process is creating a completely new design from blank paper; there's so many ways to achieve a goal," shared Forrest. "That's when a pencil, paper and big eraser become the best tools you have." Forrest continues to support our Howe & Howe business, providing key solutions for both commercial and defense customers.